Aleksandra Ewa Furtak

Translation: Sandra Pach
Chamonix lost. 2:3. Hardly anybody expected them to win today. The twelfth placed team in the Magnus Hockey League table against a team from the fifth place – Brest. Only the incurable optimists could see a chance for a victory this evening. And only the die-hard fans could be disappointed, and since there were few of them, one couldn't really feel the sad atmosphere of defeat. There were a lot of foreigners in the audience – tourists, temporary agency workers, mostly from the United Kingdom, who were having a great time, when Chamonix scored goals, but didn't take their loss to heart.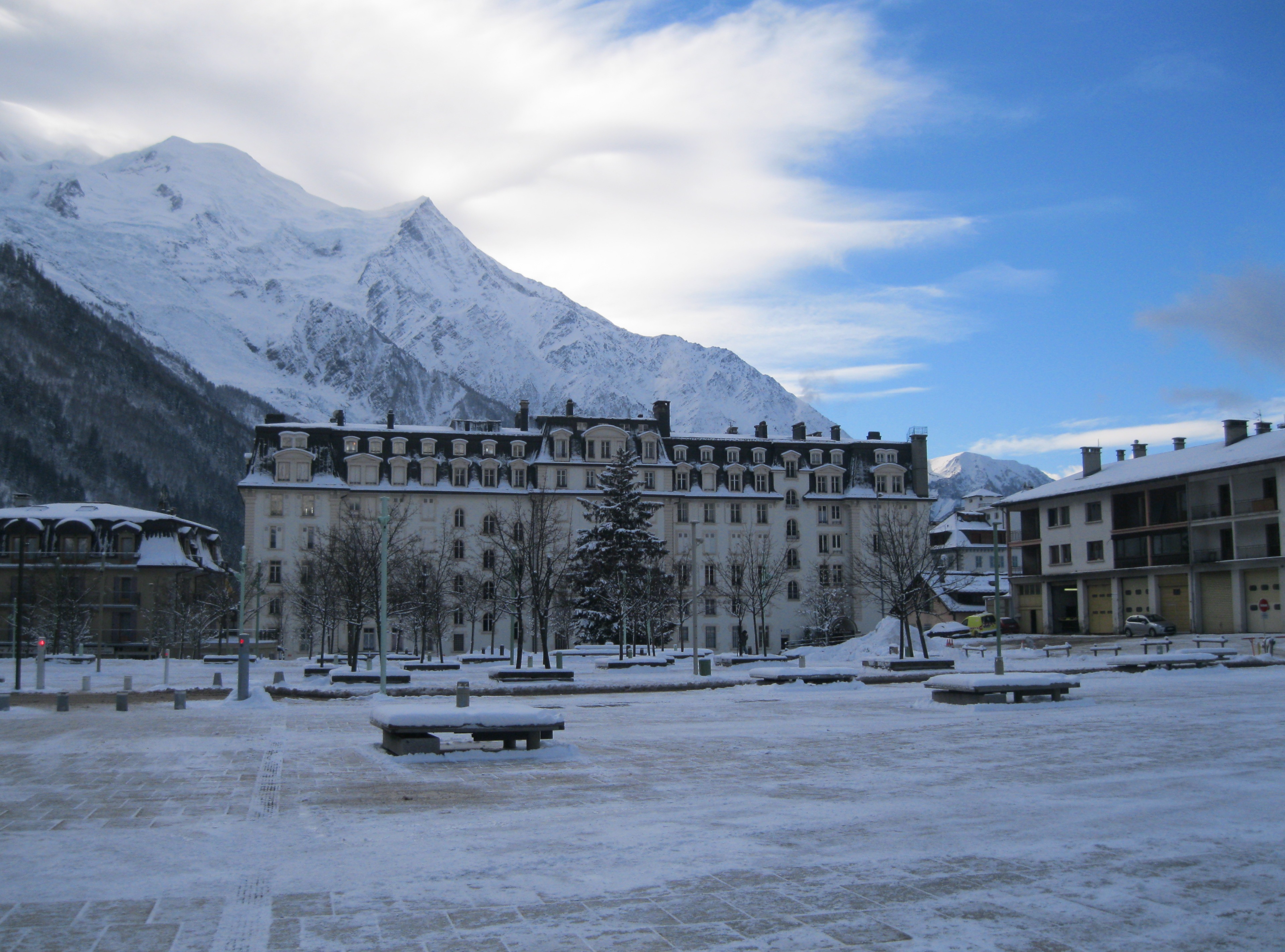 The last night bus leaves in half an hour, although the night will have only just begun by then. 11:01PM, after that there is no way to get out of town. There are a few people waiting at a bus stop – a young Frenchman with a daughter who proudly carries the flag of the hockey club Chamonix, a Pole with a rolled up poster from today's match and a French-British family (he's French, she's British, and their son is about five years old). There is an unbelievably heavy snow falling, and it sticks to everything. The green square with trees on the Mont Blanc plaza looks as if it was taken out of a winter wonderland fairy tale – knee-high snowdrifts with trees between them that are covered entirely with snow and wrapped with blue lights – the remnants of the town's Christmas decoration. It is windless and quiet, as if in a fable, in an enchanted land in which some spell put everyone to sleep, in a beautiful fairy tale, where nothing bad can happen. Only a few distant voices can be heard coming from the side of the tourist centre that starts behind the green square, on the other side of the street that crosses it. Perhaps it is there where the wonderland ends and the tourist nightlife begins, but it does not reach this place.
It's almost 11PM and even though it's not very cold, joints begin to stiffen and thick socks no longer can keep feet warm. I wish the bus would come.
From behind the square with fairy tale trees there is a group of amused people coming from the world of tourist nightlife, but they do not stick together at all. The voices ring out loudly throughout the night's quiet and one could get an impression that there is a bunch of vacationers closing in, but it turns out it's just a few people throwing snowballs at each other and keeping a safe distance from the potential aggressors. Among them there is a middle-aged man, an elegant woman in a floor-length, sand colored coat, two teenagers and two – three persons in between teen and middle age. Some of them are Italian, others shout at each other in English. They bring their snowball battle to the bus stop and keep fighting, not wanting to wait idly for the bus to arrive.
Suddenly, one of the teenagers accidentally hits with a snowball the British lady, the mother of the French-British family. The lady ostentatiously feigns offence, but deep down she is happy with this pretext to join the battle. Signaling with angry moans that something dreadful is about to happen, she starts forming her own ball of snow.
"You must get a taste of your own medicine," she tells the boy who dared to hit her with a snowball.
The embarrassed boy starts apologizing profusely, but seeing that the woman is serious, he meekly positions himself in front of her as a living target.
"Not like this," the British protests. "Not with your back turned on me. I got hit in the face, so now I want you to stand face to face with me, too."
"Face to face?" a scared boy asks. The distance between them is small and getting hit with a snowball from a close range can be hurtful.
"Why so scared?" the British sneers. "Are you German?"
"No, a Swede," he says. "We're both Swedes."
He points to a friend standing nearby, as if he was trying to make him share a punishment meted out by the British lady. He fails, but the woman does not succeed in getting her revenge either, because before she decides to throw her snowball, there is another one flying from behind the back of Swedes. Those are the Italians entering the confrontation. This time a snowball hits the Frenchman, the husband of the British lady. The Swedes get out unharmed as the woman in the act of defending her husband sends her snowball flying towards the attackers from Italy.
The Italians carry out a five-handed attack. The Swedes take the side of the French-British family. It appears that the forces have evened out, but suddenly the son of the British and the French gets struck. "He's just a child, but please go on…!" the woman yells, once again pretending to be offended.
Now the real French-British-Swede night snow war begins, observed with amusement by the young Frenchman with his daughter and a Polish woman. They no longer remember about the delayed bus, the cold, the snowdrifts, their numb feet, or the fact that it is night, midweek and tomorrow they'll have to wake up at dawn. They all get carried away in a childish fun, a rather unusual one, considering its time, place and participants. This kind of fun that brings together people who seem to have nothing in common – elegant Italians at a mature age, teenagers from Sweden and a young continental-insular family – age distribution: 5-60 years, and in terms of nationality it is a literal cross section of all Europe, from the Italian Peninsula in the south to the Scandinavian Peninsula in the north. However, the fact that it happened in Chamonix is by no means surprising.
This enchanting Alpine town with a population of a few thousand people, being simultaneously a famous and crowded resort, is an extraordinary place. It is the cradle of winter sports and alpinism, and, most importantly, it is the last civilization center on the way to Mont Blanc. From here you can climb the mountain from its foot up to its peak. From here you can watch it every day through the windows of five-star hotels and abandoned basements. This incredible natural wonder – the highest mountain in Europe – has stood here for thousands of years and enraptured everyone: the poor and the rich, those from near and those from afar. It is the most important summit not only for French people, but for all Europeans: those from Italy, those from Sweden, Poland, Great Britain, and even those from little Lichtenstein. It belongs to us, all of us. Just like snow, it does not differentiate between nationalities.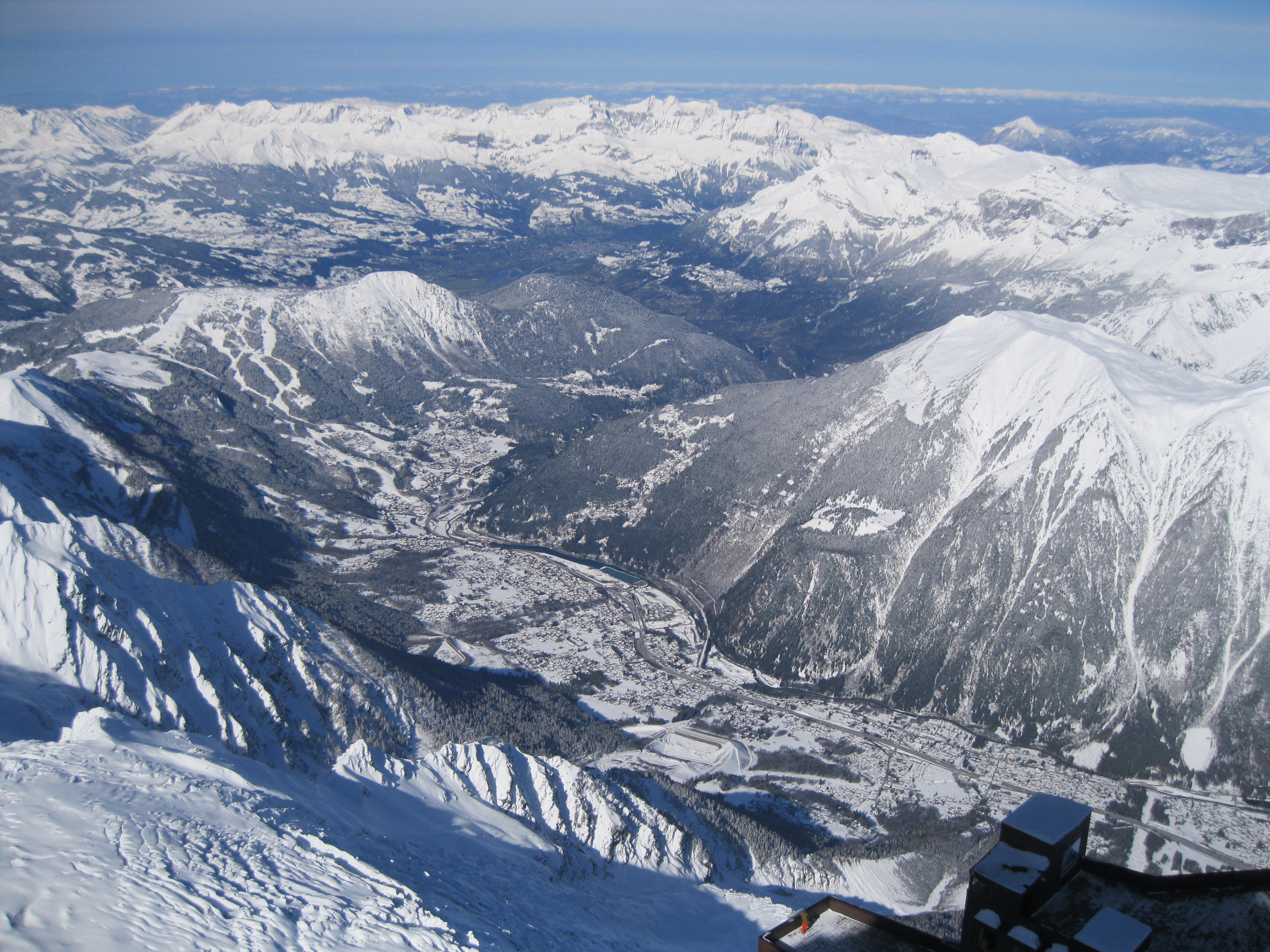 At a time when France declares a state of emergency after the terrorist attacks that took place in November and Denmark announces border closures in fear of immigrants, Chamonix is visited by people from all over the world. Without fear, with skis. Some come from far away, others from the neighboring regions, but they are all alpinists and skiers. Both terms are very interesting, since basically they do not refer to any particular group of professionals, practitioners, or sports people. Alpinists and skiers are people without nationality, language, religion or ethnicity – they all have one common goal, passion, love, and similar life experiences. It is as if they were one society, one clan, one community without a country. For this reason in Chamonix there are no foreigners, or terrorists, or refugees; here, all people from around the globe wear the same clothes and ski on the same slopes. It is a wonderful place, an asylum, an Arcady taking in kindly all wanderers and runaways. When heads of states in TV holler ferocious declarations, such as "this is war" or "we're at a global war with terrorism", one could think the same thing as the soldier in a Lao Che song: "bugger you and your wars", and, following the soldier from Hemingway's "A Farewell to Arms", add out loud: "we want to do the winter sport." After that, you can turn off your TV and go buy a ticket to Chamonix – a one way ticket from trenches to the Alps. And together with all those people from different countries, instead of killing one another, you can go and slide on ski slopes.
On the 22nd of March, when in Brussels terrorists detonate bombs, in Chamonix you can enjoy beautiful weather. Lots of snow and sun – excellent skiing conditions. Although right after the bombing the French television does not even for a moment stop broadcasting materials about this tragedy, with special alerts being emitted one after another, in Chamonix most of the community remains unaware of those explosions. Since people on slopes, summits and ski lifts have no access to the television and the Internet there is dominated by a very useful application for tourists providing weather forecasts and information from ski stations, there is no tragedy in Chamonix on the 22nd of March; the weather and ski conditions are, after all, excellent, and the good news outweighs the bad.
But in Chamonix there is no horizon either. The town, located at an altitude of no more than a thousand meters above sea, is squeezed in a valley between the three- and four-thousand meters high mountains – the highest in Europe. From here, it is impossible to see what lies behind the mountain ranges that seem to never end. On a sunny winter day, the sun is visible here for about two hours. Everything is obscured by the mountains: beautiful, monumental, unclimbed, and yet far from breathtaking when viewed from below. They are like jail bars, a wall separating you from freedom, an isolation ward or blinders on eyes. There is nothing here but winter sports, skiers, souvenir shops, mulled wine and good fun. It seems that nothing can disturb this Arcadian image of people of all nations bound together by one passion, affirming the joy of life, away from politics and problems, among impeccable whiteness of the snow. But it is still scary when you cannot see the horizon. When one small place, no matter how enchanting, becomes the whole world and makes you feel like you cannot escape it, like nothing else exists.
"A Farewell to Arms", after all, ends with death. And so what if it happens far away from the global war? And so what if it happens in the Alps, not in trenches?